About Us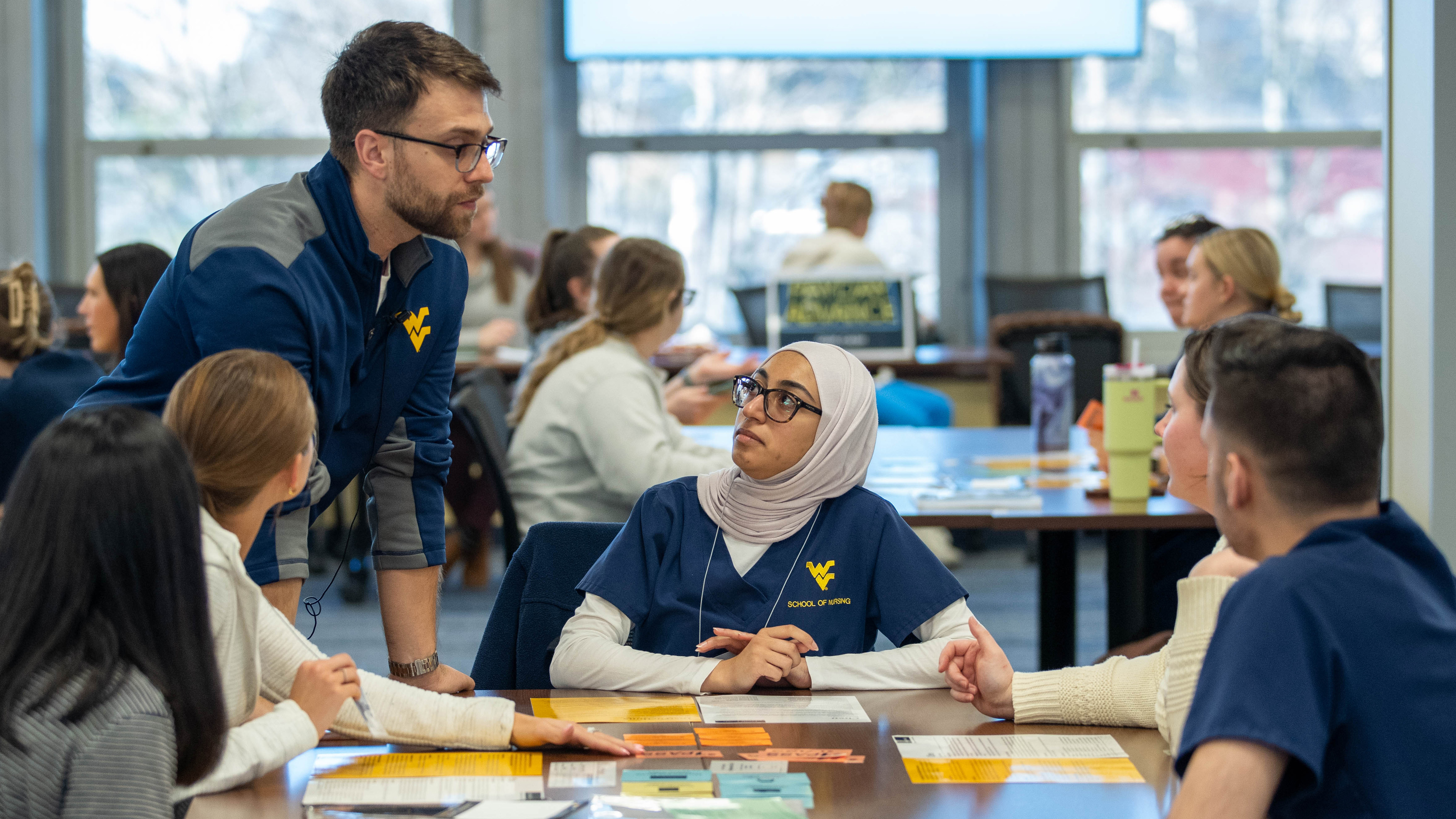 As a land-grant institution, the health and well-being of West Virginians is one of WVU Health Sciences' top priorities. To help support that commitment, the Office of Interprofessional Education's mission is to prepare the next generation of healthcare professionals to practice and promote an interprofessional collaborative approach to person-centered care. And its vision of optimizing holistic, person-centered care through interprofessional practice is achieved by creating purpose-driven educational opportunities for students.
The unique makeup of the Health Sciences Campus in Morgantown provides a strong foundation for promoting interprofessional collaboration among students, faculty and staff. Its location as the largest concentration of healthcare, research and health professions resources in West Virginia has allowed interprofessional education at WVU to flourish and become a model for other institutions across the country.
Students from a variety of programs at WVU participate in a variety of hands-on experiences as part of the academic curriculum and additional out-of-class opportunities that promote collaboration between disciplines.
Once students understand how to work with others outside their discipline, they are prepared to enter the workforce as a member of the collaborative practice team. This is a key step in moving healthcare from fragmentation to a position of strength.
The Office of Interprofessional Education, established in 2013, has developed a three-phase approach for students to establish proficiency in interprofessional care. The first phase is the didactic component, which introduces students to the concept of interprofessional education. The second and third phases are simulation and clinical practice experiences, respectively, which allow students to apply their didactic foundation to patient care.
Through this approach, students are actively engaging in learning based on the four competencies of interprofessional practice and education — values and ethics, roles and responsibilities, communication and teamwork.