Health Sciences students invited to engage in collaborative learning through interprofessional education opportunities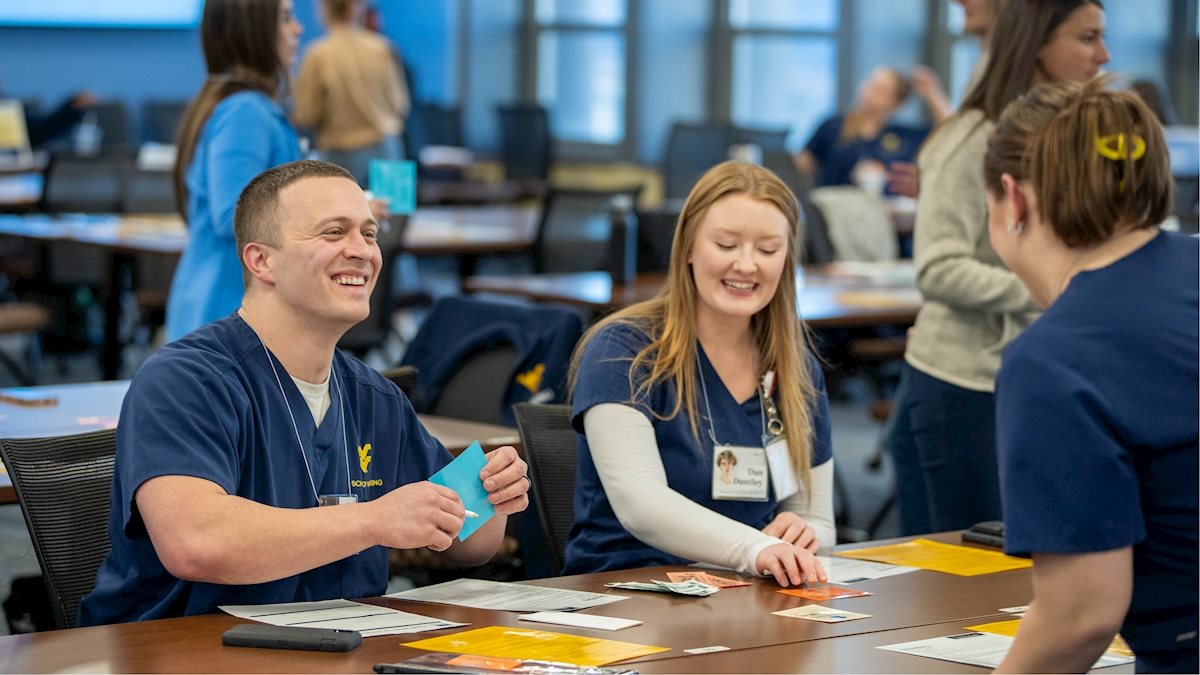 The WVU Health Sciences Office of Interprofessional Education provides unique opportunities for students from all five health schools — Dentistry, Medicine, Nursing, Pharmacy and Public Health — to work together through hands-on learning experiences with an interdisciplinary approach. Students have the opportunity to earn certificates through simulation programs that help build their portfolio and network with individuals who are studying other disciplines.
During the fall semester, the following experiences will be offered:
Students can find details about each experience and registration information on the Interprofessional Education website.
In addition to recurring experiences, the CAARES House – Curiosity, Accountability, Appreciation, Respect, Empathy and Service – immersive experience will be offered Thursday, Sept. 21 in the Pharmacy Skills Development Center located on the Health Sciences Center - North third floor. Time TBD. During the experience, participants will be presented with close-ended questions and immersive visual prompts developed to help individuals become a healthcare professional who CAARES.
Students can also participate in the School of Medicine Family Medicine Interest Group interdisciplinary program known as MUSHROOM – Multidisciplinary UnSheltered Homeless Relief Outreach Of Morgantown. This program brings together medical, nursing, dental, social work and other health professional volunteers on "street rounds" to help provide the basics of care including food, water, clothing and basic medical intervention. Rounds are planned for Aug. 30, Sept. 13 and 27, Oct. 11 and 25, Nov. 8 and 22, and Dec. 6 and 20. Volunteers can sign up online.
Looking forward to the spring semester, save the date for Interprofessional Education Week, April 8-12.