Medicine, Pharmacy faculty honored for excellence in interprofessional education at WVU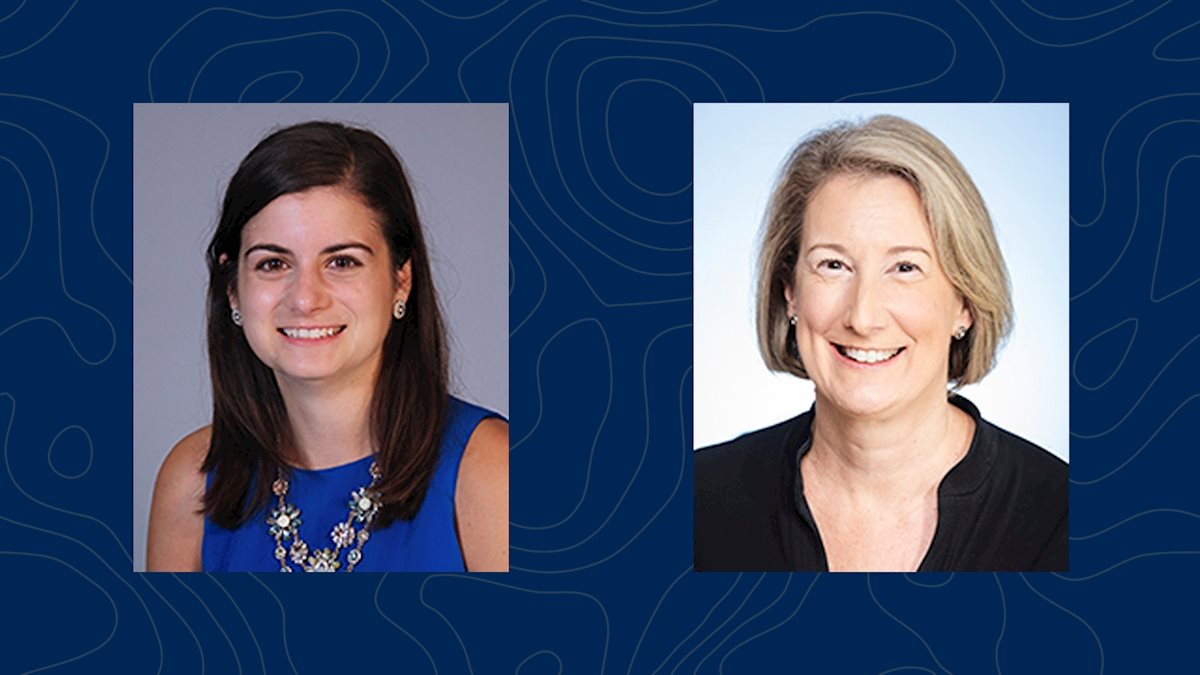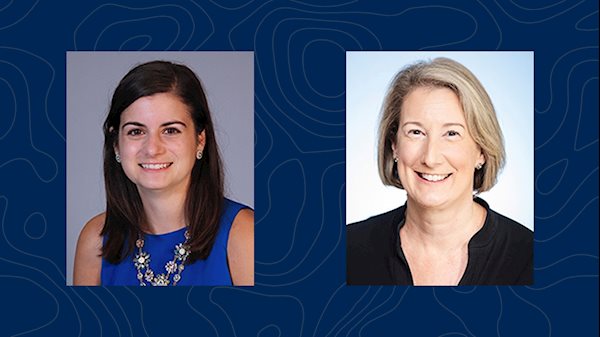 The West Virginia University Health Sciences Office of Interprofessional Education has named Angela Goodhart, PharmD, and Jennifer Momen, MD, MPH, as recipients of the 2023 Award for Excellence in Interprofessional Education. The honor, presented in collaboration with WVU Libraries, is awarded annually as part of WVU's Interprofessional Education Week to acknowledge the dedication of faculty who demonstrate high standards in the core values of interprofessional education.
Goodhart, a clinical assistant professor in the School of Pharmacy's Department of Clinical Pharmacy and assistant professor in the School of Medicine's Department of Family Medicine, and Momen, an assistant professor and program director in the Division of Physician Assistant Studies, were honored for their work developing an asynchronous interprofessional chronic care management simulation.
Through collaboration with the Doctor of Pharmacy and Physician Assistant Studies programs, the activity was designed to emulate chronic care management services with a focus on communication, interprofessional collaboration and patient care. Students in both disciplines were able to participate longitudinally in caring for a patient by completing two encounters each in a single semester or throughout the course of the academic year, depending on their program of study.
The simulation consists of six standardized patient encounters that occur in the David and Jo Ann Shaw Center for Simulation Training and Education for Patient Safety (STEPS) alternating with components of asynchronous communication. Students utilized multiple communication strategies to simulate different formats for communicating in a clinical setting, including written progress notes, patient-specific instructions and voice recordings. LearningSpace, a clinical simulation management platform, allowed students to share communications between disciplines.
Preparing students to provide excellent patient care, the simulation strengthens interprofessional competencies in communication, teamwork and roles and responsibilities.