Back to

News
Campus Conversation set for Dec. 13 on WVU Shared Services update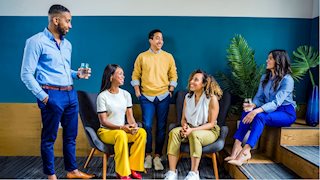 A Campus Conversation on the WVU Shared Services is set for Friday, Dec. 13 from noon to 1 p.m. in Health Sciences Room 1901.
The discussions will focus on progress made since the previous Campus Conversations on Shared Services and next steps as the University prepares to launch the WVU Shared Services Center in early 2020.
The conversations will be facilitated by Paula Congelio, vice president and chief financial officer, and Lisa Sharpe, executive director of Shared Services Operations.
The Friday session will be available to watch live, so all WVU campuses may participate.
Supervisors are encouraged to allow their staff to attend or view the discussion as long as their operational needs permit.
RSVPs are requested, but not required. Email campusconversations@mail.wvu.edu to register.
Questions may be submitted before the event to campusconversations@mail.wvu.edu or via this form, which is not associated with an email.
VIsit the WVU Shared Services website for more information and to view the latest project updates. Visit the Bureaucracy Busters website for more information on Campus Conversations.