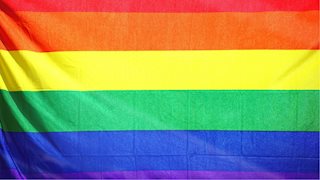 To help students and healthcare professionals better understand health issues impacting the LGBTQ+ community, Student Healthcare Alliance for Promoting Equality (SHAPE) is hosting its third annual LGBTQ+ Health Week.
From Nov. 1-8, a series of events will be held around campus, including discussions, lectures and volunteer opportunities.
"I really think creating spaces for minority groups is something that's important — to make sure they feel welcome and to make sure we highlight the issues they go through, especially as future healthcare providers," said Mar Dominguez, president of SHAPE.
While the event focuses on student education, current healthcare providers and interested community members are also invited to attend.


According to a 2017 Williams Institute study, West Virginia has the highest per capita number of 13- to 17-year-olds who identify as transgender.
"It's really important for our state to be aware of the issues impacting LGBT people, to make sure they're being heard," Dominguez said. "Historically, the LGBT community has had a complex relationship with medicine."
Dominguez and other members of SHAPE hope to help future and current healthcare providers better understand how to communicate with their LGBTQ+ patients.
"Everyone should feel comfortable speaking to their healthcare providers," Dominguez said. "In our classes we're taught one of the biggest issues patients have, which leads to disease and illness, is distrust with a medical professional.
"It's important to make sure healthcare professionals have the basic foundation of how to navigate conversations with LGBT people."
A WVU SHAPE pin-selling fundraiser will be held during each event. Proceeds will benefit a local LGBT-focused charity.
The LGBTQ+ Health Week schedule is as follows:
Friday, Nov. 1
9 to 10 p.m., Downtown — Candies, Condoms and Philanthropy
To promote positive sex practices, volunteers will distribute condoms and candy in the downtown area. The Mon County Health Department donated 200 condoms for the event. To volunteer, sign up at facebook.com/WVUSHAPE.
Monday, Nov. 4
To be announced
Tuesday, Nov. 5
Noon to 1 p.m., Okey Patteson — Sex Work and the LGBTQ+ Community
Presented by Allison Bass, associate professor of journalism at WVU and author of "Getting Screwed: Sex Workers and the Law," this lecture will focus on political issues surrounding sex work.
Wednesday, Nov. 6
Noon to 1 p.m., Okey Patteson — Safe Zone Training
Presented by Dr. Cris Mayo, WVU LGBTQ+ Center director and professor in Women's and Gender Studies, this lecture will discuss the importance of creating inclusive environments for LGBTQ+ patients.
Thursday, Nov. 7
Noon to 1 p.m., HSC North 1909 — Spiritual Care for LGBTQIA FOLX: A Clinical Chaplaincy Approach
Presented by Emily Misfeldt and Amanda Hill, J.W. Ruby Memorial Hospital chaplains, this discussion will highlight spiritual needs and how chaplains serve LGBTQ+ patients.
Friday, Nov. 8
Noon to 1 p.m., Okey Patteson — HUMMINGBIRD: A Discussion of Poetry and Health
Presented by Renee Nicholson, WVU professor and interim director of the Programs for Multi- and Interdisciplinary Studies, the workshop will show healthcare professionals how they can use poetry and art as tools to work with their patients.
LGBTQ+ Health Week is sponsored by WVU LGBTQ+ Center, WVU Department of Emergency Medicine and WVU Department of Internal Medicine.
For more information, visit facebook.com/WVUSHAPE.