Back to

News
SoP professor emeritus, loyal WVU supporter, passes away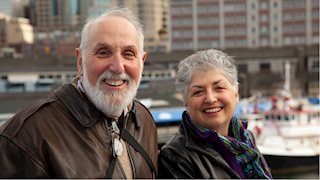 Dr. Art Jacknowitz, professor emeritus and tireless supporter of the university, has passed away following a valient battle with cancer - he was 75 year old.
Dr. Jacknowitz, a native of Brooklyn, New York, joined the WVU School of Pharmacy in 1974. He was chair of the Department of Clinical Pharmacy for almost 16 years, from 1985-2001. Prior to this, he was director of the University's Drug Information Center. In 1988 his efforts to disseminate drug information to consumers and health professionals won him the University's Heebink Award for Outstanding State Service.
Jacknowitz was an academic advisor to more than 260 pre-pharmacy and pharmacy honors students. In recognition of these sustained efforts, the WVU Honors College named him Faculty Advisor of 2012. In 2001, to recognize his more than a quarter of a century of teaching, scholarship and service, a former student endowed a Distinguished Chair in his honor - Jacknowitz was named its first occupant.
In 2012, Jacknowitz was inducted into the West Virginia University Health Sciences Center Academy of Excellence in Teaching and Learning. In 2004, the West Virginia University School of Pharmacy Alumni Association conferred honorary alumnus status on him. That same year, he was named WVU's Most Loyal Faculty Mountaineer.
Jacknowitz retired after 38 years of service to WVU, but remained an engaged member of the University community. At the School of Pharmacy, he continued to mentor students, coordinated its student ambassador program and was a member of the School of Pharmacy Visiting Committee. After serving on the WVU Retiree Association Steering Committee, he then served as the association's founding chair. In retirement, he became a member of the WVU Art Museum's founding class of volunteer docents. Recently, the WVU Creative Arts Center Visiting Committee honored he and his wife Linda - awarding them the College's 2019 Alison Deem Distinguished Friends Award.
In addition to his work at the University, Jacknowitz authored or coauthored more than 100 scientific and technical articles and abstracts, and as many presentations. He was a monthly columnist for several years for the "US Pharmacist," a recipient of the Merck, Sharp and Dohme Award for Outstanding Achievement in the Profession of Pharmacy; and for more than a quarter of a century, he was on the editorial board of the "Drug Information Journal." He served two five-year terms as a member of the United States Pharmacopeia USP Convention's Gastroenterology Expert Committee. He is one of only 22 healthcare professionals nationwide to serve on the 2010-2015 Medicare Model Guidelines Expert Panel, where he and his panel of colleagues received the 2011 USP Award for Innovative Response to a Public Health Challenge. At the time of his death, he was serving a seventh three-year term on The National Association of Boards of Pharmacy Licensure Test Review Committee. He is one of only 25 pharmacy practitioners and educators nationwide to achieve this recognition.
Visitation will be from 11:00 a.m. until the 1:00 p.m. funeral service hour, Tuesday, April 23, 2019 at the Dering-Henson Funeral Home in Morgantown. Shiva minyans will meet at the Jacknowitz home Tuesday, Wednesday and Thursday evenings at 6:30 p.m. A future memorial service is planned. In lieu of flowers, please consider a donation to the Morgantown Tree of Life Congregation Jacknowitz Fund; the Arthur I. and Linda M. Jacknowitz Scholarship WVU School of Pharmacy; or the Abby Robin Jacknowitz Travel Fund WVU Art Museum. Caring services are provided by Dering-Henson Funeral Home. Condolences online at www.dering-henson.com