Back to

News
WVU Cancer Institute's tobacco cessation program available in the community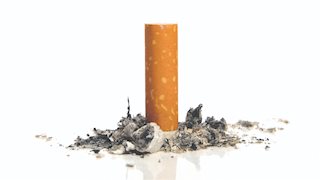 MORGANTOWN, W.Va. – The WVU Cancer Institute's Cancer Prevention and Control (CPC) is offering free community-based tobacco cessation support groups to local organizations throughout the area. "Breathe Well, Live Well" is designed to help West Virginians quit the use of tobacco products.
Provided by CPC's certified tobacco treatment specialists, "Breathe Well, Live Well" is a six-week, hour-long program that offers those using tobacco a safe environment and the tools necessary to begin a healthier life. Those who participate in a support group are four times more likely to quit smoking. In an effort to remove barriers to treatment, the WVU Cancer Institute has made this a free service to all members of the community interested in tobacco cessation.
The community-based program will begin at the Disability Action Center in Fairmont in September, and the WVU Collegiate Recovery Program will begin in October. If your organization is interested in hosting "Breathe Well, Live Well," please contact Jenny Ostien at 304-293-2370 or jostien@hsc.wvu.edu.
"Breathe Well, Live Well" is a closed support group and pre-registration is required for participation. It is also available through WVU Medicine outpatient center at the University Town Centre.