Back to

News
WVU Charleston collaborates in statewide project aimed at preventing human trafficking risk in foster care system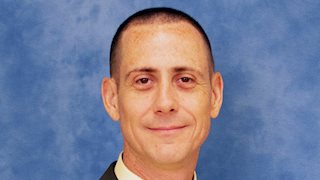 West Virginia University's School of Medicine Charleston Campus is collaborating in a new statewide project entitled Prevent, Respond, and Organize Against Child Trafficking (PROACT) that has been funded by the Sisters of St. Joseph Health and Wellness Foundation. The project's collaborators also include Children's Home Society of WV, WV DHHR, and She Who Dares Consulting, LLC.
Research has found that children in foster care settings are a population at high risk for all forms of human trafficking for multiple reasons; and youth who age out of the foster care system remain at elevated risk for being trafficked. Prevention of trafficking among children in foster care is an important target; and identification and provision of comprehensive services to children who have been trafficked is essential for their sustainable recovery.
The primary aim of PROACT is to implement a program that will consistently screen all youth in foster care with Children's Home Society to improve identification of children who have been trafficked, provide educational programming about human trafficking to youth in foster care to reduce risk of being trafficked; and to connect children identified as being trafficked with appropriate clinical services.
The long-term goals of PROACT are to reduce risk of human trafficking among youth in foster care settings in WV, and to consistently identify youth in foster care settings who have been trafficked so that they can be offered appropriate services that will allow them to recover and live productive, independent lives.
"The PROACT initiative has already led to the identification of several children who have been trafficked, who would otherwise have gone unrecognized," said Patrick L. Kerr, Ph.D., associate professor and a licensed clinical psychologist at WVU's School of Medicine Charleston Campus. "The education component aimed at reducing risk of trafficking has also taken off, and the curriculum has been provided to dozens of children in foster care statewide, and will continue to be provided going forward."
Dr. Kerr, who is chair for the Human Trafficking Activity Monitoring Committee for the West Virginia Human Trafficking Task Force, is collaborating with the project on the process of training Children's Home Society supervisors and staff on the basics of human trafficking, as well as how to screen adolescents for human trafficking, a part of the project that launched in July.
Dr. Kerr will also be providing consultation on data analysis for the project. "This is a great opportunity to contribute to preventing the trauma of child trafficking, and to ensure that those kids who have already been trafficked get the services they need," Dr. Kerr said. "This really is a meaningful, first-of-its-kind initiative for our state, and we are proud that WVU Charleston Campus is a key contributor to making it happen."