WVU Cancer Institute Pilot Project Grants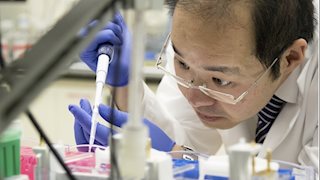 Request for Proposals due June 1
The WVU Cancer Institute, with funds from its American Cancer Society Institutional Research Grant, will provide pilot funds to support cancer research by junior faculty with no current national grant support of their own. Applicants may include full time-faculty from the Schools of Medicine, Dentistry, Nursing, Pharmacy, Public Health, or other WVU Schools and Colleges. Applications are due June 1, 2018 (5:00pm).
ACS-IRG PPG AND RFA SPECIAL INTEREST PROJECTS
As stated in the ACS Institutional Research Grant policy and guidelines, IRG PPGs and RFA Special Interest Projects are intended to support independent, self-directed investigators early in their careers. These individuals (usually at the rank of assistant professor or equivalent) must be eligible to apply for independent national competitive research grants, but may not currently hold such a grant. Applicants for the ACS PPGs and RFA Special Interest projects should be within six years of their first independent research or faculty appointment as aligned with specific ACS guidelines.
Recipients of IRG Awards must be, at the time of the application, citizens or noncitizen nationals of the United States, or must have been lawfully admitted to the United States for permanent residence.
For complete information and application, please visit: WVU Research and Graduate Education